Hacking Rainforest Protection for a Future on Planet Earth
We connect the tech community with the Amazon rainforest to help protect climate, biodiversity and indigenous cultures through digital solutions.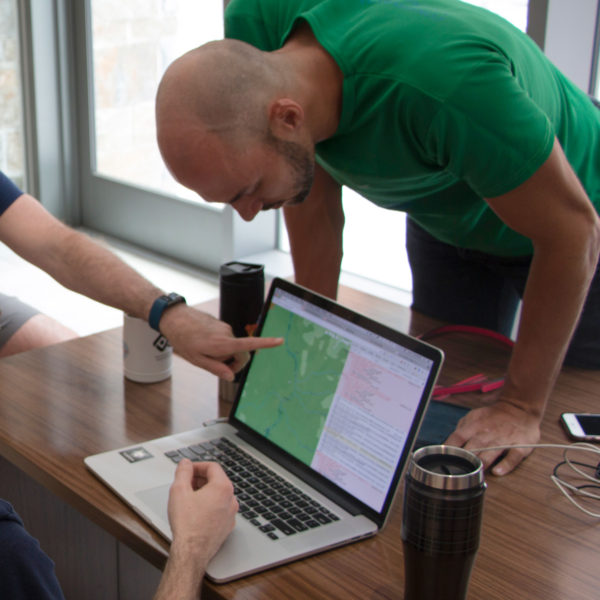 About us
We are a network of jungle nerds, who support the Amazon rainforest through creative technology to do our share for a future on this planet.
The Amazon is one of the most important ecosystems on this planet – and it is threatened like never before. Politics all over the world has failed to provide the necessary conditions for keeping the lungs of the earth alive. As creative rebells, we do not accept this stagnation. While keeping an eye on our global leaders, we look for different ways to fix the broken environmental system. With creativity, optimism and technology expertise we look for new ways to support rainforest conservation and help NGOs as well as indigenous communities to seize the opportunities of digital technology to maximise their impact. Founded out of Berlin in collaboration with the Amazon Conservation Team, our network spans across Germany, the US, Colombia, Suriname and Brasil.
January 2020 in Berlin
Rainforest Hackathon
You are a software or hardware developer, UX/UI designer or data scientist and you want to contribute your creative skills to fight for Amazonia? Together with the Amazon Conservation Team we will run a hackathon on Amazonian challenges in January 2020 in Berlin.
How technology can help the Amazon
Governments and NGOs have already put a lot of intelligent systems in place to monitor the rainforest and map its changes. Solutions like Global Forest Watch have taken rainforest protection to a whole new level by providing conservationists information from satelites and open data almost in real-time.
However, rainforest conservation is an incredibly complex problem containing economic, political, social and cultural dimensions. Therefore, potential use cases for rainforest tech go far beyond the surveillance of land. The following examples give you an idea what rainforest tech can do and what might be worth it to work on.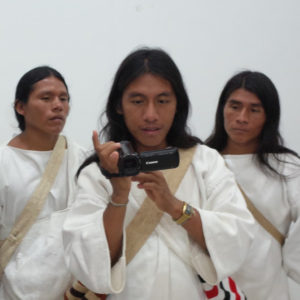 Support of indigenous communities
Indigenous peoples are the guardians of the rainforest, but many struggle to preserve their cultural heritage. This puts their cultural identity and ecological wisdom at risk. It may surprise, but some communities embrace new digitally enhanced opportunities to preserve their traditions, stories and languages for future generations.
Terrastories was developed by the Amazon Conservation Team to map oral histories of remotely living communities.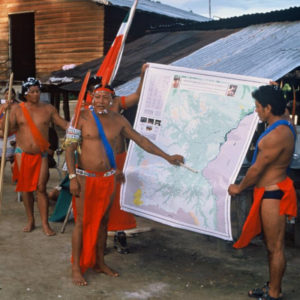 Detect and report illegal activities
Taking action when illegal logging or extraction activities happen can be challenging for local communites. Large areas need to be monitored, often in very remote locations. Finding technical solutions to detect illegal activities in areas without connectivity may help local communities to intervene early on and limit the level of destruction.
The Rainforest Connection develops a system to detect the sound of logging activities through audio sensors and AI.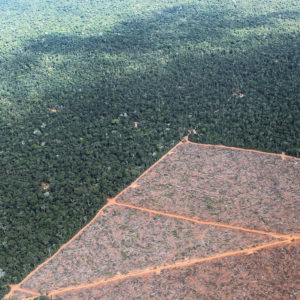 Transparent supply chains
Timber, soy and meat are products that often originate in illegal activities in the Amazon. The commodities flow into the global supply chain through various intermediaries, until they reach the global market. When we purchase them, their criminal heritage is usually invisible. Making the origin of products transparent may help consumers to make more ethical purchasing decisions and support companies who care about a sustainable supply chain.
Trase visualises supply chains coming out of different Amazonian countries.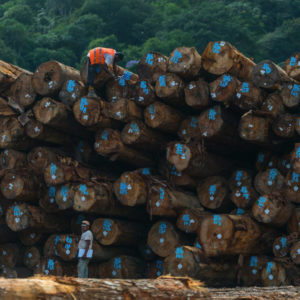 Bring connectivity to remote communities
Half of the world's population lives without internet access, including most of the peoples in the Amazon. Although in some parts of the rainforest the mobile connection is not as bad as you may think, major areas are located off the grid. Brining connectivity to remote areas provides the necessary infrastructure for many further technical solutions.
Connecting the Unconnected: A Human-Centric Approach to Internet Access suggests an approach to bring connectivity to remote communities.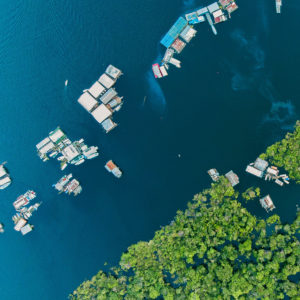 Make the violation of human rights globally visible
In many Amazonian countries, the communities who defend their land against illegal intrudors are facing threats and assaults when standing up against the crimes. Not always do they recieve the legal protection by the authorities that they would need and per law deserve. Making the criminal activities in the Amazon visible to a global audience would support local people to be seen in their fight and pressure local governments to take law enforcement seriously.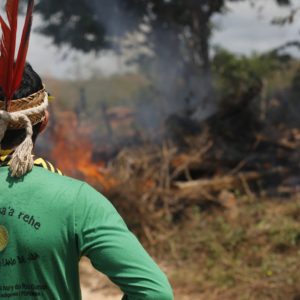 Educate about the Amazon in an interactive way
The ecological, social, economic and political relations in the Amazon are very complex and widely unknown in Europe and other parts of the world. Finding engaging ways to help people explore the topic through digital media, open data and scientific information would help NGOs and other rainforest activists to emphazise the relevance of their work and create global awareness.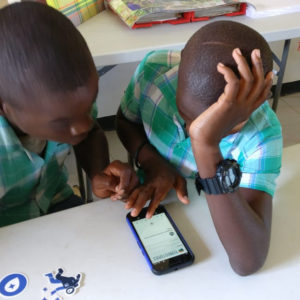 Our Team
Our team spans across two continents and assembles expertise in conservation als well as digital technology.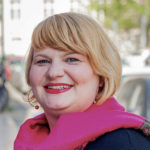 Christina Pautsch
Strategic Designer and Innovation Consultant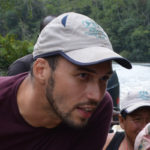 Rudo Kemper
Geographer at the Amazon Conservation Team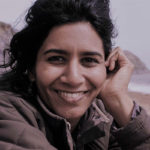 Dr. Malika Virah-Sawmy
Environmental Researcher and Change Facilitator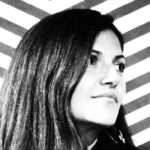 Vicky Etherington
Digital Product Manager

Check yourself how the Amazon is doing
The status quo almost in real-time (past 24 hours)
NGOs
Hello rainforest NGOs, we're here to support you! If you have a particular idea that requires technical expertise, let us know. Even without a concrete idea we would like to hear from you. Dissecting problems and finding approaches for solutions is part of our work. Let's find out together how technology might help you increase your impact.
Creative Rebells
You are a software or hardware developer, engineer, data scientist, user experience designer, digital product manager, growth hacker or any other kind of rare breed – and you're tired of wasting your superpowers on e-commerce? Join our gang and we'll find a project for you to work on the really big and important stuff.
Tech Companies
Hands down, paying the bills is important, but what about breathing? We invite tech companies to join our mission of saving the rainforests. Adopt a rainforest challenge and solve it with the expertise of your team. Not only will your employees love you for a little more purpose, you'll also collect a lot of CSR carma points.